The interest of the gaming community in GTA 5 is always on the rise. This game is so great that everyone feels ready to take part in it. As we all know, most players like to play Grand Theft Auto V on PC and XBOX One so it is important that we understand every part and function of the game. Today we are going to give you some important information about GTA 5 Car Mods. Of course this is the part of the game that makes the game even more exciting. To demonstrate your power in the game world, you need to know important information about all vehicles.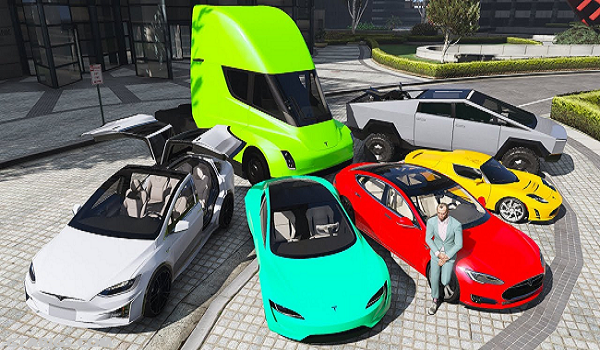 GTA 5 Car Mods
If we talk a little bit about the mods of GTA 5, it is definitely countless and innumerable. Each mod has its own significance and status and most importantly, players have easy access to game mods. You can add your wish to any part of the game to customize it, whether in the form of weapons or graphics. Mods are primarily designed for players to add additional content to the game or to display their favorite items in the game. If you've always loved playing Grand Theft Auto 5, you know that everything is necessary to conquer the game world.
If we talk about the cars involved in the game then of course you can see the car of every company in the world but for that you have to perform well. Of course you can't access every car, so you have to meet some important requirements. Almost every car in your hand can be easily accessed if you can improve performance and rank. But if you want to add a feature of your choice to a car, you will be allowed to do so.
What kind of cars will we see here?
The special thing about the game is that there are many and many cars that fit in with the real world. Here you will find all the popular models from the 19th century to the present day. Most importantly, when players choose car mods, they will be offered a large combination of SUVs and crossovers. To make the game more adventurous, players will also see a large number of sports cars and sedans.
Not only that, in GTA 5, the player will also have access to roadster and cabriolet cars to make your journey even more spectacular. Players will definitely have access to a wide range of cars to handle the pressures of the game. If you are interested in wagons and vans then here are all the models you want. If you want to incorporate the existence of real things into the game then these mods will definitely give you a lot of fun.
How to install Car Mods in GTA 5?
First of all, you need to download OpenIV and scripthookV on PC. The presence of a native trainer is also required.
Now you have to go through the process of downloading and installing the mod files. For that you have to open OpenIV.
For the next action, Open the ScripthookV zip folder and copy the file "dinput8.dll" and "ScriptHookV.dll". ( To do this you need to select a bin folder)
Finally, you need to install Car Mod.
Note: You need to complete this process carefully. One mistake can ruin the whole process. Therefore, it is important to evaluate the accuracy of each process and successfully complete your process.
Wrap
Players can add their favorite vehicles to the game using car mods. Most importantly, it makes it easy for anyone to customize access to cars from car brands in their home countries.