GTA 5 Premium Edition: With the launch of Grand Theft Auto 5, Rockstar Games has introduced a number of modes for players from time to time. Compared to normal GTA 5, GTA Online has always been well-received, mainly because of the access and availability of all kinds of content included in the game. Although very few players are aware of this yet. But the popularity of GTA Online has grown so fast that players get the feeling of having fun in a different and special way.
Making money in the game is considered important and for that of course every player moves towards every part of the game. Considering this important, GTA 5 Premium Edition always plays an important role in meeting the needs of the game quickly. In today's article we will tell you about the significant differences and importance of the premium online edition.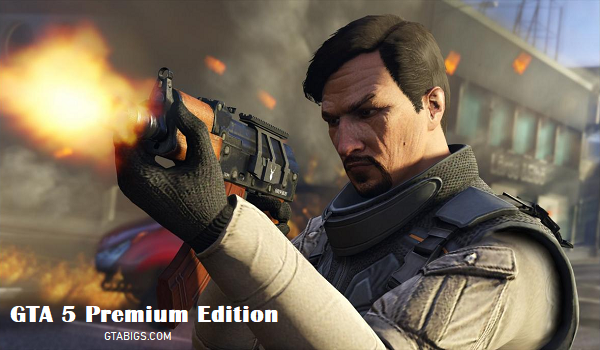 What is GTA 5 Premium Online Edition?
With extra features and extra capabilities, GTA 5 Premium Edition based on complete story experience of Grand Theft Auto V. Players will begin their journey with additional content in this edition to make the game's adventure more exciting. In which prominently included are Gunrunning, Doomsday Heist, Smuggler's Run and much more.
This edition was released by Rockster in 2020 which is basically the best way to enhance your gaming experience. Similarly, the use of this edition makes necessary upgrades to existing gameplay where players can make the game world more dynamic.
What are the main benefits of Premium Edition?
We know the story of GTA 5. This is a world where it is very difficult to maintain peace. Each player is engaged in dangerous stunts with his character and each player has his eye on the need that is necessary for the journey. In this case, using the Premium Edition is definitely an important way to enhance your stunt and meet your needs.
First, players will receive the Criminal Enterprise Starter Pack, the fastest and most effective way to jumpstart your empire in GTA Online. Players will certainly have easy access to items used in real missions that players can use to quickly expand their criminal empire.
GTA 5 Premium Edition is a wonderful fact for those players who do not know what to do when they start their journey. Here you can instantly get everything you really want. It's a very easy way to get everything from money to assets and from weapons to equipment because you can be sure that you have everything you need.
How useful is the Criminal Enterprise Starter Pack and what does it include?
This function offers GTA 5 online players extremely valuable and investment, where players have a lot of money to spend. With $1,000,000 bonus cash players are free to buy anything in the game according to their preferences.
In addition, items costing more than $10,000,000 can be purchased separately. This great facility will surely make it easy for you to get everything without spending time in the game world and market. Furthermore, Starter Pack provides properties for players to become wealthier. In which include, paleto forest gunrunning bunker, maze bank west executive office, senora sesert sounterfeit cash factory, great chaparral biker clubhouse and much more.
Thus, it will be easier for players to acquire a large number of high profile vehicles and weapons. Stunning costumes and tattoo styles for each adventure will surely make it easier for you to enhance the beauty of the game. A lot of money will definitely be important to drive more business. So there are definitely great facilities for you to build your empire fast.
Final Touch
GTA 5 Premium Edition can be easily used on PC, XBOX One and PS4 and of course the fee varies from country to country. So if you want to download it, you have to go through the payment process.