The number of players playing Grand Theft Auto V on PC is in the millions. There is no doubt that players always use mods to enhance the adventure of the game. Every tool or program is very important for the improvement of the game which can provide ease to the players in the game. So, today we will tell you about this tool which is very important for those who play GTA 5 on PC. The name of this wonderful tool is OpenIV. If you want to make the game more different than before, you need to use GTA 5 OpenIV immediately. Let's go ahead and try to understand the benefits of this tool.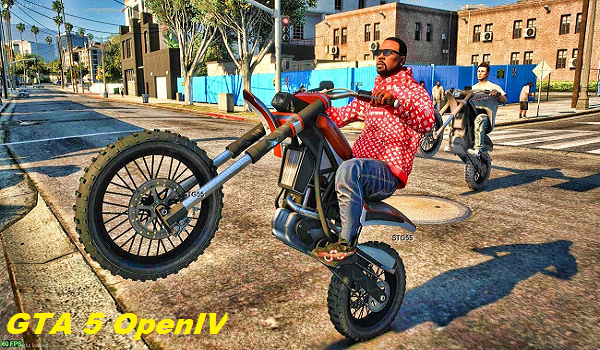 A brief introduction to OpenIV
OpenIV is a modding tool used in the process of editing GTA 5 files. The importance of the program is to make sure that the game includes elements of your choice for the players. It is also important to note that this tool can be easily used for previous series of Rockstar games.
Why is it necessary to use OpenIV in GTA 5?
Since players are always interested in adding mods to GTA 5, this tool is a convenient way for them. Players must always have access to game files to change any action, so this program makes it easy for everyone to access all the files. Not only is it easy to access, players can select any file with the help of this tool and enhance the modding process in a positive way. This is an excellent archive manager for PC; if you want to organize your game regularly then you will need it immediately.
In Grand Theft Auto 5, of course, players want something new and special to add to the game, for which they have to make sure to create a mods folder. OpenIV allows players to edit various GTA games, including GTA IV, GTA V, and Max Payne 3. The importance of this program to make your gaming experience more interesting will surely provide you an easy way to reap many benefits. So if you want new files and folders to be part of the game setup then this is definitely a great choice. If you participate in the game by choosing offline and single player, the presence of this tool will definitely increase your enjoyment.
Special benefits of OpenIV
Ability to make game controls more powerful
Permission to easily edit archives, add files and edit them
Ease of adding your favorite mods
Permission to make the game textures more interesting
Ease of adding more features with regular updates
Permission to edit files without interruption
How to use OpenIV?
First download OpenIV and proceed with the installation process.
After installing OpenIV, first you need to select the game folder.
The next step is to enable content editing.
After that, you need to install your editing content.
Finally, you have successfully completed the entire process. Download GTA 5 OpenIV now and enjoy.