GTA 5 director mode allows players to change game rules, including available firearms, ammo capacity, and controlling character players. Grand Theft Auto 5 is one of the best games and the most anticipated by the public since the launch of the fourth edition. Its updates and innovative tools give guarantee to have a more captivating experience, among which the director mode in GTA 5 comes at the top level. It comes with an additional feature to the game that gives players much more freedom is Director Mode.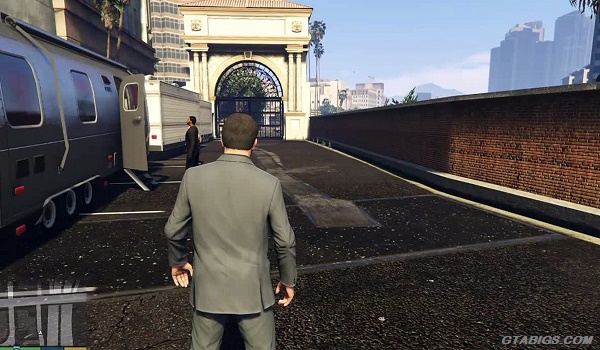 What is director mode in GTA 5?
The Director mode is a tool that allows you to have full control of the GTA 5 gameplay. This mode is available for both console and PC. To run GTA 5 director mode, it is necessary to start the game first from the previously mentioned console at your disposal. Follow these steps.
Enter the protagonists and select the contact "Acting up" to open the Rockstar editor.
Now press Director mode that appears on the screen.
How to active director mode?
With the director mode, a single actor chooses from a long list of up to 276 candidates with the same main characters from GTA 5 or secondary characters. This mode is only accessible when all the player is not immersed as the first person. Furthermore, it is necessary to give potential emphasis to this tool, which means not to perform different actions.
Launch Director Mode in GTA 5 by following these steps.
Press "Menu"
Click on "Director Mode"
Choose the character and start shooting.
The director mode is a world apart that includes all the " hacks " or "tricks" of previous versions without entering yesteryear codes.
How to unlock director mode in GTA V?
There are many ways available to get access of Director Mode, but the most chosen would be through the Rockstar Editor. Press the menu button and scroll right. There, players will encounter the editor used to adjust clips and other shareable media. Director Mode appears in the list and easily accessible.
On Xbox, press the view button (for PlayStation), and on PC, it's the M key. Once it's at the top, scroll to the bottom, and Director Mode will appear. You need to go on" Menu " and view the director mode options, then click on " Settings " to start the party. After that, a new menu will display plenty of options available to choose the setting for your scene.
Final verdict
All the player can select an actor and different control on the map, if they choose custom free mode in Director mode. The option to choose the time of day, weather, search level, and activate cheats or activate and deactivate restricted areas. It's also important to know that all GTA 5 players cannot activate GTA 5 Director Mode, only specific players get the access while being searched, in an online lobby, inside a vehicle, or in any active mission.