In GTA 5, millions of people are playing around the world today. And if you are one of them, you probably wondered more than once: what is the fastest car in GTA 5? Or which car can win a short-distance race, and which one is suitable for a track with curves? Or maybe he was just wondering which of the many cars has the highest speed, and which of them can pick up speed up to 100 km per hour in one second. If so, we have prepared today's review entitled "The fastest cars in GTA 5," especially for you.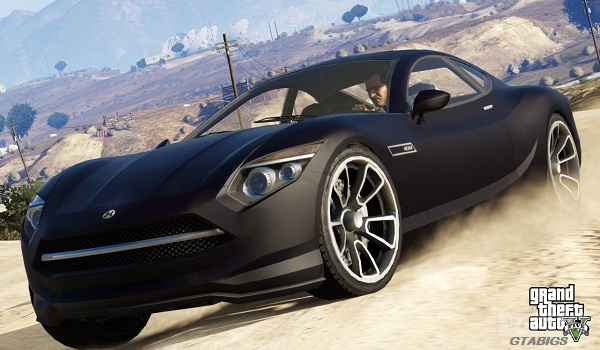 All about the fastest car in GTA 5
The fastest car in GTA 5, of course, is available, it's true. But the whole point is in the details, which we will talk about below.
So, any car in GTA 5 can be roughly divided into three parts:
Acceleration
Maximum speed
Manageability
Two of these three qualities can be both objective and subjective. For example, someone likes intelligent control when the car is thrown from side to side. Someone, on the contrary, likes the roll control, in a typical American style, when the car does not drive but floats on the asphalt like a ship.
With acceleration, the situation is about the same – some cars briskly recruit from the start, but then they have a failure in the recruitment. Others, on the contrary, grind with tires, roar, and somehow uncertainly pick up speed, but then they seem to have a second wind, and they tear as much as they can.
The maximum speed for the fastest car in GTA 5 is an objective indicator and can be easily measured. Naturally, tuning affects it, but with equal tuning, a good car will still not "make" an equally tuned but already unique and expensive supercar.
Truffade Adder as the fastest supercar
Truffade Adder is a gorgeous supercar, the Bugatti Veyron's actual prototype – the fastest car in the game. Even though it is inferior to several other models in acceleration, the Adder is indispensable for long distances. It is straightforward to find it – this supercar is almost always parked at the entrance to one of the boutiques on Portola Drive, and even if you pick it up from there with one character, it will reappear, so it will not be challenging to put Adder in the garage of each of the heroes.
It is noteworthy that there is a real Bugatti Veyron at about the same place on Rodeo Drive in real Los Angeles, which has become a natural tourist attraction over the years. This expensive supercar has been gathering dust outside the boutique that the designer once founded.
Bottom line
In GTA 5, the vehicle you are looking for is found in several parking lots in the port of Los Santos, but the easiest way is to find Futo near Simon Etaryan's garage, where he accepts stolen cars.